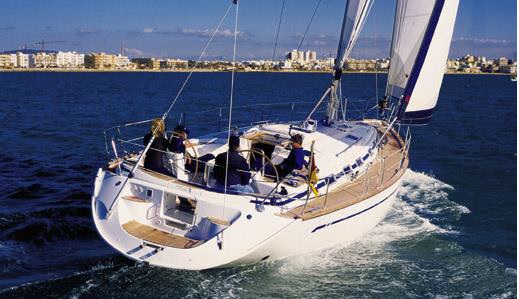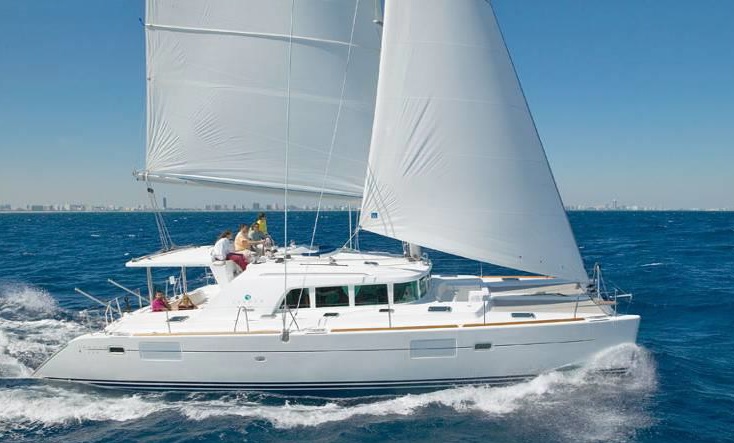 Salivoli Itálie - Elba- Capraia jachtaření a potápění v roce 2018
loď Bavaria 49 pro 12 lidí, 5 kajut  / 3 x WC  
akční cena při objednání v lednu 2018 - 10.000,-Kč na osobu nájem lodi na týden
běžná cena 12.650,- Kč osoba
Loď Bavaria 49 je v současné době nabídnuta k prodeji. Pokud ji Charterová společnost prodá máme jako náhradu k dispozici luxusní katamarán Lagoon 440 pro 12 člennou posádku. 4x dvoulůžková kajuta, 2 x jednolužková kajuta, 2 místa v salonku, 4 x WC, klimatizace, topení, generátor, TV, DVD, radar, mikrovlnka atd. Běžná cena na osobu nájem lodi 20 až 25.000,- Kč. Pro nás 12.650,- Kč osoba.   
termín 15.9. až 22. 9. 2018 volný termín
katamarán Lagoon 440 (12 lidí) Cena 17.000,- Kč osoba  nájem lodi na týden v plném obsazení
termín 22. až 29. 9. 2018 Jachetní klub Plzeň - obsazeno
katamarán Lagoon 440 (12 lidí) Cena 10.000,- Kč osoba  nájem lodi na týden v plném obsazení
termín 29.9. až 6.10. 2018 PK Hracholusky - obsazeno
katamarán Lagoon 440 (12 lidí) Cena 12.650,- Kč osoba  nájem lodi na týden v plném obsazení
Rezervujte prosím včas!!!
Podrobné info jachtaření a potápění Elba 29. září až 6. října 2018
           zasílám informace k jachtaření a potápění na Elbě Capraie s možností plavby na Korsiku v okolí Bastie.
Cena 12.650,- nájem lodi /osoba /týden
S L E V A  10.000,- nájem lodi /osoba / týden  !!!
1) při platbě do konce ledna 2018 pro členy i nečleny klubu
2) cena 10.000,-  v průběhu celého roku pro členy PKH/SCP/CMAS  s řádně uhrazeným členským příspěvkem do konce ledna 2018 !!!
 platba 10.000,-Kč. na číslo účtu 7994140297/0100 a platbě mě informuj sms nebo tel.
Bavaria 49 nebo Lagoon 440 16 metrů (12 lidí) v Salivoli – naše loď rezervace!!!
Aktuálně k B49 v marina Salivoli posádka a rozděleni do vozidel:
1)       Martin Aišman ( odjezd sám 21.9.) 
       Skáčko - bez věcí (auto 1)
2)       Láďa Harvánek (auto ?)
3)       Jan Vorlík (auto ?)
4)       Rosťa Letoš - půjčovné výstroje (auto 1 majitel - řidič - obsazeno )
5)       Kája Letošová - půjčovné výstroje (auto 1)
6)       Lenka Blažková- půjčovné výstroje (auto 1)
7)       Václav Křen (auto ?)
8)     Martin Houška (auto ?)
9)     Tomáš Vyčichl (auto ?) 
10)   Simona Valčíková - půjčovné výstroje (auto 1)
11)    Adrian Hlaváček (auto 2 majitel řidič - obsazeno ) 
12)   Martin Hlaváček (auto 2) 
V příloze mapa do Marina di Salivoli, všude jsou směrovky. Je to jediný přístav (marina) v Salivoli. Je to kousek od Piombina. Odjezd je vždy den před pronájmem pátek večer, vlastní dopravou, samozřejmě po domluvě s celou posádkou společný. Pokud se ztratíme tak sraz na místě sobotu v 8:00 hodin uvnitř přístavu u benzínové stanice je to až u moře při výjezdu z přístavu. Parkování v městském přístavu v Salivoli. Hlídané a placené parkoviště jde rezervovat v komerčním přístavu za cca 10€ na noc. Je to poměrně klidné místo, zatím mě nic neukradli.
 Pak následuje nalodění a odplutí na Elbu. Potápění asi dva ponory denně (podle vás a počasí). Každý večer stání v přístavu (popřípadě v zátoce na kotvě). Vybereme 50€ od každého na lodní kasu (nafta a poplatky za stání v přístavech). Bohužel přístavy pořád zdražují a loď Bavaria 49 patří velikostně do nejdražší kategorie v přístavech.          
Potápění si budete organizovat podle sebe. Ukáži vám mapu lokalit a jejich popis včetně proudů, hloubek. Nezapomenout průkazy a deníky
potápěčů, pojištění (i na potápění to záleží na vás). Do Itálie můžete i na OP. Foukání si budeme zajišťovat sami kompresorem svým 10,-Kč /litr.. Další možností je foukat v přístavech cca 5€ za láhev. Lahve musí být otestované, stáří testu 5 let.           
Loď  Bavarie 49. Na lodi jsou 5 x dvoulůžkové kajuty a dva spí v salonku. Na spaní sebou spacáky. A pokud chcete nějaké prostěradlo pod sebe. Komplet vybavená kuchyně, velká lednice,  3 x WC a sprcha s teplou vodou.El. 220 V funguje jen v přístaveh pokud se napojíme na el. Vodu na pití koupíme v Itálii. Nebo vezměte s sebou co se vejde do aut. Mapy, GPS, ukazatel hloubky, rychlosti, směru a síly větru. Motor nafta, dvě plachty. Rychlost lodě na motor 6 kn, na plachty i 9 kn. Spotřeba 3,5 l na hodinu. Nádrž 120 l nafty  a 300 l vody. Vodu dotankujeme v přístavech, není vhodná na pití. Záchranné prostředky, vysílačka, rádio CD.
 Úložné prostory v kokpitu lodi jsou omezené velikostí a hmotností zavazadel !!! JINDE NA LODI NENÍ NA VÝSTROJ MÍSTO!!! Prosím, zvažte každý velikost svého přístroje a pokud není nutné 2 x 12 na ponory které plánujete, zvolte raději přístroj menší  2 x 7 nebo 1x 15 či 1 x 12. Ze zkušeností vím, že využít přístroje 2 x 12 na 2 až 3 ponory denně při použití vzduchu je náročné. Samozřejmě nechá nakonec na Vašem rozhodnutí.
 Návrat do Marina di Salivoli den před ukončení nájmu v pátek do 17:00 hod. V sobotu do 07:00 musí být loď vyklizená a připravená k předání. Nikdo se už na lodi nesmí zdržovat.
 V ceně kterou platíte na osobu je zahrnuto. Cena lodi, povinný úklid Italskou firmou, cena za služby kapitán vztahující se k řízení lodě a zodpovědnost. Na loď skládám kauci cca 3000€ . Za poškození (např. zlomený salónní stolek v opilosti, a rozsekání lodi potápěčskou výstrojí, střelba signálních raket. atd.) a ztrátu vybavení lodě (např. dalekohled přes palubu) si každý nese zodpovědnost sám a sám si též u Italů uhradí. V lodi je zákaz kouření!!! Kouřit lze jen na palubě.
 Nezapomenout: spacáky, pojištění, oblečení odolné větru a dešti, obuv s bílou podrážkou (nesmí dělat čmouhy po palubě), čelovku pokud máte, oblečení a teplé počasí nechám na vás, plavky, jídlo na týden a pití. Stravu lze organizovat společně. Lze dokoupit     i v Itálii. Je to ale trochu dražší. CD které chcete poslouchat.
 Na lodi je možné absolvovat některý z potápěčských kurzů CMAS nebo již započaté kurzy na lodi dokončit. Pro potápěče kteří nevlastní svoji výstroj mohu zapůjčit výstroj kompletní cena 2000,- Kč . Půjčení výstroj zdarma pro je absolventy kurzu CMAS během akce a dále záleží na domluvě - věrnostní sleva.
 Info Martin Aišman Mobil. 606 339 292